I am not a Freak
MAG
January 22, 2010
I Am Not a Freak
I am not a freak
Just because I am different from you,
Because you do not understand me.

Does having a passion make me strange?
Do you not understand how it feels to have a passion?
I cannot imagine being you:
Passionless, thoughtless
Just thinking of yourself

Hippie. Tree-hugger. Scum. Freak.
Does what I believe in make you call me names?
Do you honestly think I am offended by your comments?
I am offended by your lack of concern.

I think we should be more careful with the environment …
You say I am a fanatic.
"Just recycle. It's not that hard …," I say
You push my advice aside like trash.

I don't eat meat,
You think I am insane.
You never even listen to my entire reason,
"I do not want to eat animals …," I begin, but you don't
listen past that.
You don't listen to my reasons, you don't care to find out.
You stay ignorant of what is out there.

Why?
Are you afraid of the truth?
Will it make your life harder?
You do not want to feel guilty?

I do not know, but you don't listen.

I am not a freak.
I just care.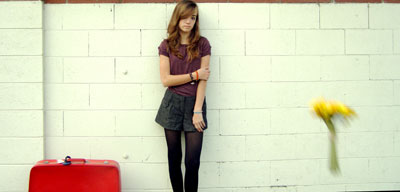 © Austin K., Studio City, CA