Which Do You Choose? Life or Death?
September 25, 2014
Bullying is part of our society now, and I wish it wasn't. I wish the people who are bullying or being mean could see, that it hurts more than it looks and that it's part of death.
Bullying often leads to stress; stress to depression; and depression often leading to so much hurt. To cutting or thinking about suicide or almost, committing suicide or to something that they think that can drown out the pain.
Either one, it all leads to hurt.
Hurt, hurt, hurt. I know it seems the hurt is big, but pain doesn't and will not last forever, unless you let it. Pain doesn't stay, unless you allow it too.
Whether you even speak, your actions speak too. Do you laugh, when you see someone hurt? Do take a part of it? Do you say you agree with the people, even though you don't agree in the inside?
Or do you stand by and watch it happen? Thinking that you can't do anything? Because the thing is, you can.
You don't have to speak up using your words, if you don't want too, but you can use your actions to speak.
You can do small things. Even though it may seem small, sometimes the small things lead to big things and you never know that it may seem big to someone else.
Saying a hello or smiling to someone, isn't a small thing. Helping someone isn't a small thing, either. You have the power to bring life.
When you help someone pick their stuff, you're bringing life. When you say hello to someone. When you spend time with someone who's alone. When you listen to someone. When you defend someone and stand up for them. When you believe in that person, even if they don't. When you say something nice. There are so much more that I can list, but I think ya'll know what I'm leading it up too: all goodness that we do or bring or give, leads too life and makes an impact.
So what do you choose? Do you choose to bring and give life and healing? Or do you choose to destroy and add to the sorrow and hurt and fear that is already in our world and bring and give death? Our world is afraid and hurting; our world is like a child who is lost.
What do you choose? Life or death? You have the power to choose, either one.
(A SIDE NOTE:  If someone says that you are ugly or dumb or something, they're wrong. They are absolutely wrong. You are a wonderful and amazing person, who does matters. People love you and care for you, whether you like it or don't know it. You are a beautiful and wonderful and amazing. You are you; and you being you is absolutely, amazing and beautiful and wonderful and powerful. You are talented and powerful; you have greatness in you, in all of you. You matter.)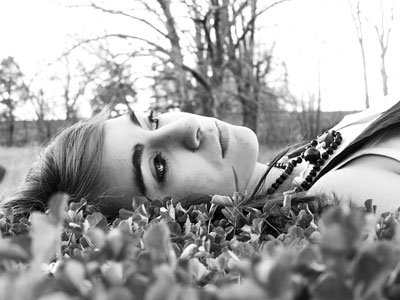 © Jasmine R., Bourbon, MI