It's Not Okay
April 2, 2013
Bullying. We've all faced it.Maybe we haven't all been victimized, but we have come across it. We've seen people pick on others...and it's never been a nice thing.
And..well, a lot of us have seen it happen and haven't said a thing. No one wants to mess with bullies.Everyone's scared.
But, what you never really know till you've been a victim is it hurts.A lot.
I still don't understand why bullies do it.They have their own problems, I guess.Their own insecurities, their own failures.They just like taking it out on someone,I guess.
But you never know, just how much bullying can HURT. How does the girl struggling to maintain a healthy body image feel when she is called fat?And let's face it, when bullies pick on the 'nerd' for his nerdiness, they are just jealous of his grades. But bullying could, in fact,drive someone to eating disorders or self harm.
Bullies themselves are the pathetic ones.If they weren't, why would they play on other's insecurities to make themselves feel better?Only, sometimes,it's hard to remember that. Words can hurt-and when you're shattering to the ground..when you can't stand being called all those terrible things anymore-when you're tired of the hate...well, then it's hard to remember you shouldn't let bullies get you down.
I think it's time to take a stand against bullying. And you know who can stop it? YOU.
Bullies may seem intimidating-but if we all took a stand against them, if we all spoke up against bullying, we could be the winners.We would be the more powerful ones-if we took a collective stand.
Bullying is like a cycle.Remember the song by Taylor Swift,"Mean"? Granted, the lyrics are a tad immature..but it pretty much sums up the truth about bullies.
"I bet you got pushed around
Somebody's made you cold
But the cycle ends right here
'Cause you can't lead me down that road."
I think, when you're being victimized, it's important to remind yourself that you're the one who can stay strong.Bullies are the weak ones.Remember what Demi Lovato said?"Everyone's perfect in unusual ways." So you should learn to face up to yourself too,even when you are, sadly, surrounded by weak-and not to mention stupid people-who have to pick on you to feel okay. They are the ones who are dependent on you, actually. But you-you can push them out of your life. So I think if we all try, we can stop bullying.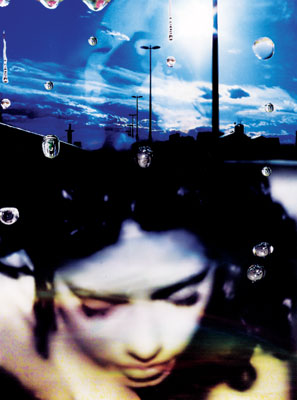 © Becky F., Sacramento, CA