Good-bye bullies, Hello life and love.
April 7, 2012
Pain. It's there for a reason, but when I was bullied I thought that God was punishing me for something. He wasn't. I honestly slipped into depression and began to cut myself. These people where and still are bullies. They'd circle around me, calling me a loser, stinky, and would pick on my boyfriend. One of them still picks on me, Kelsie...She wrote a note to my boyfriend, T-man, saying this,
"FYI, your girlfriend is stupid, smelly, ugly, and she wore that outfit yesterday." It hurt. Really. Pain and prejudice. She came up to me and tried to blame the REAL friends that were mine, well Kelsie, look at me. Just look at me. No, I'm not perfect. Nor am I like a cover-girl. I'm myself, and If I wasn't, then I'd be one of those fake, "perfect" cover-girls. I have blemishes,and I have weird clothes. And I know that, but one man looked deeper into myself and loved me. I know your jealous, so, go tuck your jealousy into a ditch and leave me alone. I was forced to deal with you for more than I wanted to, but now I have the power and strength to ignore you, so I will. Good-bye bullies, Hello life and love.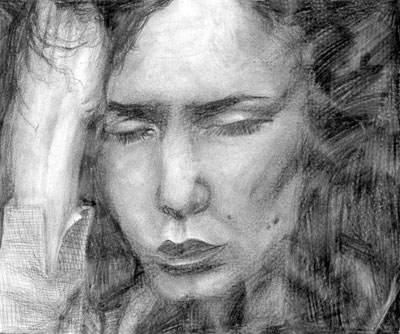 © Anonymous