Remains of the Past
July 12, 2014
The stars whispered their secrets, as she stood up and picked up the remains of something smoldering, that fell from the sky. She looked at it and shook her head, her face etched with painful remembrance and sadness and anger, as she started remembering what it was.

She put it into her pocket, and walked across the rolling, black meadow. Lightning flashing everywhere around her, illuminating her face to a eerie glow, as she trudged to a crumbled building. The crumbled building which she had started to call "home."

As she walked toward the building, she left behind drops of blood that dripped from her ruby heart. Her heart had been slashed, and from her bleeding heart blood dripped.

While she walked toward the building, her hand went into the pocket that held the remains of something that was from her past. Her face grew hard and still, as her hand touched it.

When she touched it, something happened.

The memories that had started to fade but were still somewhere back inside her, came by and the past came alive again inside her head as it replayed. She stopped walking, as she watched her past and remembered.

She heard something, then she heard voices in the distant. Her head turned slowly toward the voices. And when she turned toward the voices, blurry people started appearing but they became clearer as they came closer to her, not noticing her.

"I promise," she heard a man's voice saying to someone.
"You promise? Pinkie promise?" she heard a little girl's voice ask, her voice trusting.
"I promise," he swore.

The people went away and the voices disappeared and then another scene played again.

She saw a young girl, who looked hauntingly familiar but she couldn't replace who she was. The girl was screaming something: she went a little closer to hear what it was.

"You said you promised!" the girl screamed heart-broken, sobbing and staring at the sky angrily with sadness in her eyes at the same time. "But you broke it! You broke your promises! I hate you!" the girl sobbed.

The girl cried on and on, groaning now and then. Then the girl lifted her head up and whispered words so quietly, that he almost didn't hear them.

"When you broke your promises, you also broke my heart," the girl quietly said, each word weighed down with pain. The girl put her head back down on her knees. The scene faded.

The girl who had watched all, clenched her fists so hard that they turned pale.

Her head was hurting so bad, that it felt like there had been a explosion. She kept almost remembering something important, but that something important kept slipping through her fingers when she tried to grasp it.

Then she remembered. The little girl she had watched and the other a little older girl...was her.

She slowly put hand in her pocket and took out the remains. The remains...were remains of her past. They were the shattered promises that someone had made to her but broke them, along with her heart.

She remembered now. What she held now in her hands, were broken promises and her tattered heart and her remains of the past.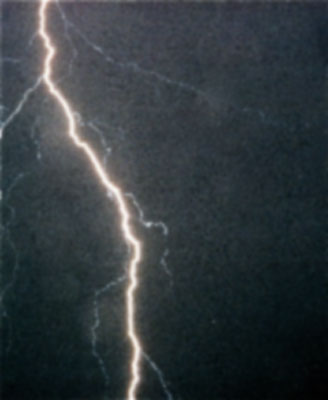 © Zachary C., Arlington, TN