KIdnapping Part One
November 8, 2009
I sat on the park bench waiting impatiently for him to come. My watch looked as if it wasn't moving. I was stuck in time. The palm of my hand was wet and clammy and my breathing quickened as the minutes went on. Where could he be? In the letter he told me to meet him at 3:17 A.M. at Rosebud park on the fifth bench. It is already 3:24. He's not coming, I knew it. God, I'm such an idiot thinking that he was just going to give me back my sister in exchange for a mere 5,000 dollars. I mean seriously, who would trade a multimillion dollar musical protégé for 5,000 bucks? Not me.

I found out Cantella was missing two weeks and three days ago. I was coming back from the frozen yogurt place with my friends one day after school. That day was the first day Cantella was allowed to walk to and from school instead of taking the bus. No one knew it would lead to her kidnapping. When I got home, laughing and carefree, I expected Cantella to be home already. I looked everywhere. Her room, my room, my parent's, room every nook and cranny of the house. But she wasn't there. She was gone, out of sight. The first thing I did was call my best friend Joli.

Joli is a fun loving, secret whispering, shopping on school days kind of girl. She, like my family, is from France. Joli is also very beautiful. She can be wearing nothing but a shirt and shorts and still look better than me in high heels and a dress. But that's just what I'm used to. So anyway, I called her up and told her everything. How Cantella wasn't home, how I checked everywhere, and how I was very scared. Joli, being the genius she is, suggested that I look for a note from Cantella saying where she is. That seemed very reasonable and I didn't know why I didn't think of that. I checked the fridge and there was a note, but it wasn't from Cantella. It read,
Dear whoever is reading this,

Your beloved Cantella is gone. I kidnapped her. If you ever show this letter to the police or anybody for that matter, I will shoot and kill your precious Cantella. By the way what kind of name is Cantella? Ugh stupid French people! Anyway, meet me at 3:17 A.M. on the fifth park bench at Rosebud Park. If you arrive any earlier, I'll kill you, if you arrive any later Cantella dies. I would like you to bring something that will entice me to give your little bundle of joy back. Maybe money, maybe riches, I don't know this is your problem. So I guess I'll see you tomorrow morning at 3:17 on the dot!
--Ciao, Jaloux ?

The minute I saw this letter my lungs constricted and my heart started to race. I called Joli and told her what the letter said. She said, "Ami, you better get your lazy but out there and start making some money! I'll meet you at the intersection by Dennys in three minutes. Be there." Then she hung up. There was no other choice, I had to make enough money to give "Jaloux" to get my sister back. I grabbed my raincoat and ran out the door.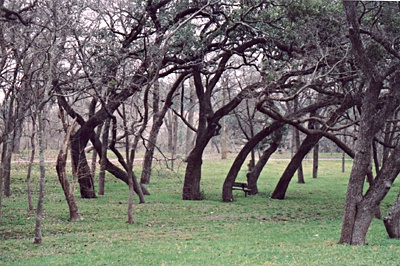 © Lauren W., Robinson, TX