Him <3
September 21, 2014
His blue eyes glitter when he laughs, filling me with happiness. His smile is warm and inviting, drawing me ever closer. His sandy hair is tousled, still wet from his morning shower. He is bright and cheerful, always making silly faces.
He has broad shoulders, perfect for comforting me. His tidy shirt tells me he can be sensitive. And though I've never tried, I can tell that my body will fit perfectly with his. His strong arms are built for keeping me steady. My hand fits perfectly inside his own. I swoon when I smell his cologne lingering in the air.
His creativity is wonderful. He's smarter than anyone else I know. Best of all, he's a dedicated Christian. I can always count on him to make me laugh. I know he's always willing to listen. He may not be heroic, but he is a gentleman. His heart beats in time with mine.
And as I gaze up at him, day after day, I wonder when he'll realize how much I care.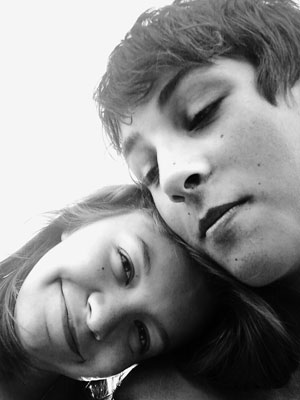 © Mollie D., Stacy, MN