Best Buds
October 30, 2008
Im ALberto Garcia a 16 year old just having a normal teenage life that any teen boy can have. I never had a girlfriend or crushed on anyone that really meant anything to me and thats true im that one guy that you'll find at the basketball courts with all my popular friends and all honor roll classes.
On a normal day it would just be park the car in the old school parking lot, finding the friends but instead something caught my eye that i just couldnt walk by or ignore.I saw a new student a girl i guess someone that i really been waiting to see or someone that actually caught my eye. I heard my name it was my friend Alexis, as soon as i tried to find this mysterious girl i lost her without even knowing her name. Alexis asked me if i was ok because he said i looked as if i just seen a ghost. I told him the truth. Luckily i got some informoation that i wanted to hear he said that, that was the new girl Lexie.
Lexie was 16 and she moved here from New York about three days ago she moved in Alexis neighborhood about 2 houses away from him house. I was glad that atleast i got a name. The bell rang and i headed for my first period. I saw that there was an empty seat next to mine well a seat that has never been there before like if it was just putten for a new student. I saw a girl with bronze skin and brunette hair that was a little lighter then mine and green eyes. She was the most beautiful girl that i have ever seen in the world. Mrs. Chang introduced the love of my life her name was Alexis Lander but short for Lexie everyone called her that.
I later then decided to introduce myself to her i felt like i had so much confidence and then she just smiled back and shook my hand i asked if i can see her classes and i had all the same classes as her. She asked if i can walk her to her other classes because she felt like a loner and of coursei agreed. We talked alot we had so much in common and she started talking bout a guy that she saw and that she doesnt know if that was really her man to be and i told her that the same thing happened to me.
Three quarters passed fast and we were alomst about to graduate i couldnt take it anymore but i just had to ask out Lexie and i dont know what she was going to say if she did like me or just thought of me as a guy friend. It was a friday night and it was a friends birthday party that we were both invited to. Her mom already new me and new we were friends so i picked her up and headed for the party we were in the car and then everything just started to come put of my mouth so fast. My exact words were " i liked you for about a year and im tired of us just being buddy's i want you to be my girlfriend forvever and ever." She had said that she was so surprised but that she had known for about four weeks ago and that she didnt even know that to say because she didnt how she felt about him. That kind of hurt me and then i felt like if my stomach was about to fall out of my butt. Her exact words were "of course ill be your girlfriend."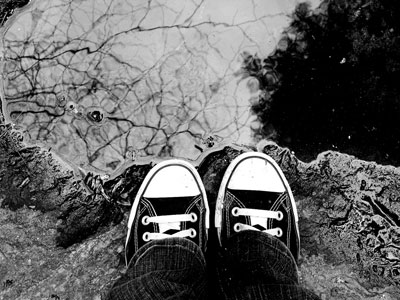 © Anonymous