Valentines day an ex and a taxi
May 30, 2012
Valentines day was always the worst day of the year for me, but the days leading up to this one just made it that much worse. The day before Valentines day I went to work, it was a long day; Lets face it teaching remedial algebra to a bunch of teenagers who don't care isn't that great. Well After work I caught a Taxi and got in. But to my great "delight" my ex had climbed in at the same time. "great I muttered under my breath. I tried to get out but he grabbed my wrist.

"Sophia Wait."

"What!? Just want to hurt me more than you already have?" the taxi pulled away from the curb and headed toward my apartment on the other side of town (which he was heading too as well)

"No that's actually what I want to talk to you about."

"Just to remind me of all the pain you caused? Dave you really hurt me." Tears began to fall down my face.

"No not at all. I've felt horrible about it and I've been thinking about it a lot lately. I was in the wrong and it wasn't right and I'm extremely sorry."

"Whatever, Lets face it you really only stayed with me for the sex."

" No, I loved you. I LOVE you. I never stopped and you mean so much to me."

I sat in silence tears pouring down my face. "If you loved me then why did you leave me?"

"Because… Beacause I was afraid you would break my heart, I was afraid I would break my heart. And in the process I broke it anyhow."

I was in tears I was too hurt to respond. He took my hands in mine and looked into my tear filled eyes. He leaned and kissed my forehead.

"Ive always loved you, and I always will and nothing will ever change and that and I hope you have it in your heart to forgive me.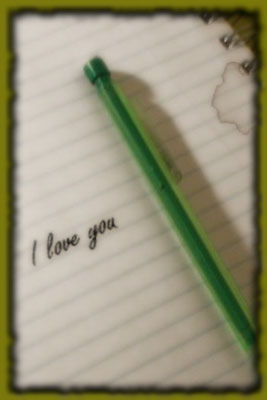 © Rebecca B., Marietta, GA