Forbidden love
January 24, 2011
"The love that lasts forever is the love that can never be."

I read it over and over again and suddenly realised that its so true!

I hope your gloomy brown eyes will surely read my heart spilled on this piece of paper.

I don't know why but you love me a little less now. Your love for me has changed, or may be I should say that you are changed. Still... I love you the same. Each and every moment spent with you is drilled over my life like a forbidden charm. Today my heart cries, it yells... without even dropping a tear. I always thought that our love was deep enough to be given a second thought. I know it would have been tough for you to let me go away so easily, that's why you would have choosen this way.

Sometimes your love seemed almost unreal to me. But I was blind, your love was fake. I was mad for rising in your love each day. My heart is now chained and locked with my own tears. Though, sometimes at night I hear the words that you would never say now. I would still wish that one day you'd come and carry me to sleep, but no... my broken wings are enough to chase my own dreams. In the dirt of my own innocence, today I bury all those golden memories.

I remember how I'd stay awake, when you were asleep, terrified of losing a precious moment together. The day you stepped into my life, the insomnia that plagued me for so long had vanished. I would simply snuggle in your arms and fall asleep.

Sometimes I even wish I'd never met you. Loving you is like trying to touch a star. In your perfect world, when you are with her, I'll always wish that you were with me. I promise I'll never complain that you left me so alone. Each time I'll see you both together, I'll say she is not the one who is supposed to be with you. Its alright that we are falling apart, because somewhere you are happy inside. I wish I could tell her how lucky she is to have you.

I have hurted you for a million times. I know apology is not enough for some mistakes, still I'm sorry. Please forgive me. I hope that you life will be a good one without me. No one can ever fill your empty place in my life. I'll always love you.

Your lost love..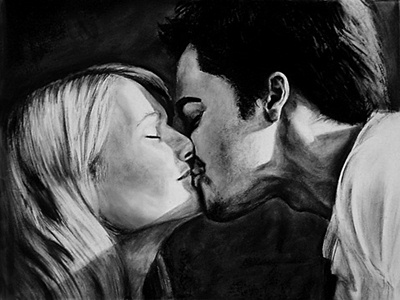 © Lauren R., Marshfield, MA