Its About Time
November 14, 2010
He'd always been my best friend..i never knew how to tell him I loved. I loved everything about him!
The way he made me smile, the way he hugged me and told me everything will be alright when i cried, the way he'd come up with the most insane petnames, the way he made me laugh ..EVERYTHING!
''Are you even paying attention to what she saying?'' he said smiling and pointing at my math teacher
''Yeah!'' I said fiddling with my pen
''Really?? Ok which sum are we doing?'' he asked flashing another one of his breathtaking smiles
''Eleven?'' I said hoping my guess would be right this time!
''First time you've actually guessed right'' he said looking straight into my eyes
I turned my head to face the board and pretended to listen to my bored teacher. He kept looking at me
''What? Is there something on my face?'' I asked rubbing my check
''No, you look good today..i mean u always do but u look extra good'' he said grinning
''Thanks'' I said laughing ''Are you coming over to do homework today?''
''Cant..sorry'' he said looking at his book
''Why not?'' I said feeling miserable. We always did our homework together
''Im going to the most gorgeous girl's house today'' he said, his lips curving
That stung really bad..i didn't bother asking who.
I pretended I didn't hear him and went back to staring at the sum on the board.
I walked back home alone. I didn't bother waiting for him, he would probably walk back home with the most ''gorgeous'' girl. I fought back tears and reminded myself it wasn't worth it.
I ran home and locked myself in my room and lay down in my bed. I stared at the ceiling for hours wondering who he'd be with. I decided I need to take a walk and get some fresh air so I walked down and fixed my hair, I was sure I looked like a mess!. I opened to door to see him standing there smiling at me. His dark hair was ruffled up and his brown eyes looked down at me. He was tall so I had to look up to see him.
''what are you doing here? '' I asked irritated
''I told you im going to the most gorgeous girls house'' he said as he ran his hand through his hair smiling at me once more.
I didn't know what to say and my mouth was hanging open. He closed my mouth with his hand and brushed my hair off my face. My cheeks must have turned red cause he laughed silently.
''I love you!'' i said out loud and covered my mouth when I realized what I said ''I mean I miss-'' I started to say but he cut me off.
'Its about time'' he said and held my face gently in his hands and kissed me. His kiss was soft and gentle and my head was spinning.
My knees gave way and I could feel myself melting
''I love you too'' he said in between kisses.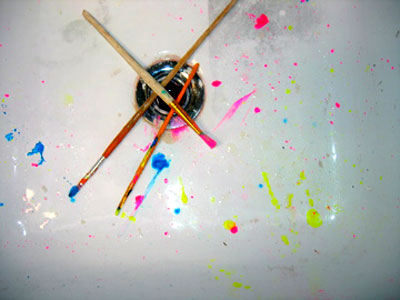 © Chelsea H., Carlsbad, CA