I never said we had to talk
September 29, 2010
I sighed in frustration as I stared at my face in the fogged mirror. It had been a long night, and living off three hours of sleep I looked…terrible. My eyes were bloodshot and swollen even after the hours of sleep. If you could call it that, it was more like just lying in bed forcing myself into an empty stupor until morning. Running my hands through my wet hair I tried to ignore the dark circles under my eyes, they were just another reminder that this was far from over. If only there was a way out, an escape.
I used to think of dreams as an escape; I remember the times where I would just pray for the day to be over and now if I dream it's only another stab in the heart, only another painful replay of my life. The one thing now that I have found to be somewhat reliable is going to school. It isn't because of the assignments or the report cards…it is him. He is the one thing I can look forward to and he doesn't even realize it. It isn't his smile, or his dazzling eyes, but the fact he isn't a jerk. Or at least he didn't use to be. Six months doesn't seem so long ago, but I guess it's enough for a person to change.
I had looked through the journal entry from that day hundreds of times since then. I couldn't let myself forget the feeling. But that is beside the point, today it's about him, today it it's not about her. I walked out of the bathroom and barely avoided slamming the door in aggravation. What was it about her? Everything. It's funny though because the one thing I can honestly say is that I don't hate her. I sure as heck don't like her though. It had been his fault though, not hers. It's not like she chose to make him feel that way.
I walked out the front door saying goodbye to my parents as I stepped outside into the cold, hard, world; which somehow managed to be more appealing than my own home. My family life isn't good to say the least, but it's not your typical situation. In fact, I would explain if I had time but I don't and it's just rather complicated. As I started the mile walk to school I couldn't help but remember…
It had been the worst week of the summer when I had decided to run for it. I remember the tears streaming down my face like it was yesterday. Barely being able to see through it all I had shoved my lifelines into a bag, scrawled a note for them and I was out the door, this time I found it useless to hide my anger as I slammed the door shut and walked away. I had been walking for hours with my bag slung over my shoulder and a single headphone in my left ear when I heard the opening and shutting of a door behind me. Probably just an old man out to get his paper I sighed and kept walking until finally I couldn't take it anymore I felt like I was being watched. Turning around I realized that the person watching me was most defiantly not an old man. I recognized the face from school and that's when I realized who it was. I glared in aggravation at his face and picked up my pace.
"Wait, stop!" I heard his voice cry breathlessly from behind me as I felt a tap on my shoulder. I stopped and turned to see his perfect face just inches away from mine. I quickly jerked my head forward and started to run again. "You've gotta be kidding me" I heard him whisper under his breath as he ran to catch up with me again.
"No actually I'm not. If you didn't notice I don't exactly want to talk to you."
"I never said we had to talk." Now that caught my attention, I glanced over and saw his beautiful face showing a smile of pain, if that was possible. I didn't want to look away from his dark brown eyes just staring into mine. We walked for so long without speaking until I realized how perfect the moment was. Holding back tears I remembered how imperfect every other aspect of my life was…I remembered the vivid images from just hours ago and I gave up. I couldn't hold it in any longer, so I risked everything and I let the tears escape me.


I don't know how long I cried without him saying a word but finally he broke the silence with few words. "It will change." He whispered with confidence and reassurance in his voice and for some reason, although he looked me straight in the eye when he said it, I felt like he said it more to reassure himself than anyone else.
The sky darkened eventually I found myself staring up at the stars. It was late and we had been sitting there in the grass for hours almost completely silent, and yet it felt like the best conversation of my life.
"Do you ever just feel…worthless?" I whispered quietly in his ear. He grabbed my hand and stared calmly into my eyes. The world stopped spinning and for just a second everything was different. My life was turned around. His kiss saved me.
"You. You are not worthless." He said pulling away gently and gazing again into my eyes.
The bell rang slapping me coldly back into reality reminding me I had five minutes to get to class. I heaved a heavy sigh and started to walk towards English when I felt a tap on my shoulder. I turned around and felt my heart pumping against my rips threatening to escape. What was he doing here? Then questions that were bombarding my thoughts stopped dead in their tracks with answer that shocked me.
"Look, I…" He stuttered over his words "I just feel like I need to sort this all out, I haven't felt right and I think I know why but…I just. Can we fix this?" He finished with a sigh looking hopefully into my eyes for an answer.
"No. I don't want to talk about it." I said quickly and turned again starting to walk away. I felt the anger festering up inside me and then calming as he whispered in my ear,
"I never said we had to talk." I stopped dead in my tracks and turned back to face the boy of my dreams as finally I felt myself waking up into a better reality.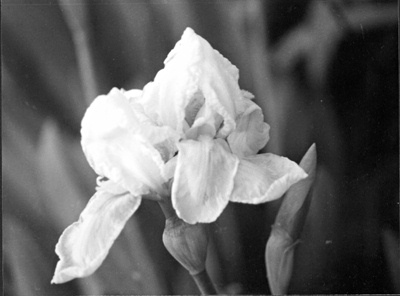 © Brian B.,Highland Village, TX