You know I love you
July 21, 2010
"You know I love you," I whispered, tears streaming down my face. "I've always loved you."
"No." The deep, cold voice spoke above me and I closed my eyes. "You never loved me."
I opened my eyes again and looked up at his face. I tried to remember him from before. Back when he had been happy. Back when his eyes had been bright. Back when he really loved me. Now he was an angry man. His eyes no longer showed happiness, but instead there was only death and hate there. He didn't love anymore. His heart had forgotten what love was. He had lost himself.
"Please don't do this." I pleaded with him. His eyes did not flicker. His mouth was set sternly in a frown.
"I have to." His voice stayed dark and stiff. He began to bring the knife down. "You hurt me." The knife plunged into my arm and I screamed. He drew it out again, blood dripping from the metal. I felt the hot liquid rush from my body, covering my arm and soaking the ground around me. "You killed me." The knife came down again into my shoulder and I cried out again. I felt the blade hit my bone and slid off and an angle. I hissed in my breath. Slowly, he brought it out again. "In here." He plunged the knife one last time into my chest. I gasped. My body felt stiff and I went numb except the heat from where the knife was. His eyes never changed. He rose up, letting my body fall to the ground. I did not move. I did not speak. I could not breathe. He stood there for a second. I could see his boots. Then he walked away. He did not look back. I felt the heat from the wounds flame up and fill me with fire. I slowly relaxed and let the flames consume me. He had left me. He had forgotten me. He hated me.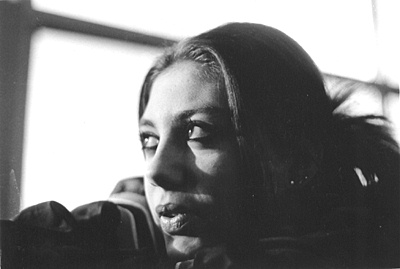 © Michael C., No. Massapequa, NY