Typical Life Cycle of My Teenage Heart
July 10, 2010
I liked this one guy all year long. Like a typical teenager, I went through stages: first I kinda liked him. Then I liked him more. Then I REALLY liked him; to the point that every word I spoke to him was special and every time he looked at me I couldn't resist smiling.

Then I had doubts.

I doubted he liked me. I doubted we could ever be more than friends. I doubted my appearance: my not-too-skinny appearance. I doubted I would ever be as tall, blonde, or skinny as the other girls I saw him with (well, that I just knew). I doubted I could ever find a guy as perfect as I used to believe he was.

All year, I liked this guy, and I didn't even have his phone number. By the end, I realized that I had wasted my time. I realized that our personalities weren't really compatible—the things he talked about and thought about and cared about were a lot different than mine. I was able to look past those ridiculously pretty eyes, the ones that crinkled at the edges whenever he smiled, and see that as great a person as he was, he just wasn't for me.

I resolved not to go out of my way to interact with him. I dropped him out of my selected friends list on facebook chat. I finally came to terms with the fact that I would never feel butterflies around him again.

And how he's messing with my mind again. It's summer and I haven't seen him in weeks. He sends me a chat message, and for once, his responses actually pop up in a timely fashion. Instead of signing off with a hurried "gtg bye" as usual, he posts: "I gotta go, but text me" and leaves me with his number – months after I decide I will never have a use for it.

And what's the first thing that pops into my head? "I only have 300 texts per month, and I'd rather use them up texting my best friends, not you."

I am so proud of myself. When I realized I had his number in my possession, thoughts such as "OHMYGOSH" or "HE TOTALLY LIKES ME" did NOT run through my head in big, front-page-news font. I am totally over him.

So now I hear my phone buzzing with his text. But I will eat my (second) Kit-Kat bar and ignore the fact that he has skinny friends-who-are-girls because I do not like him anymore.

Boys can wait, but pouring my recently-repaired heart into this piece – that most certainly cannot.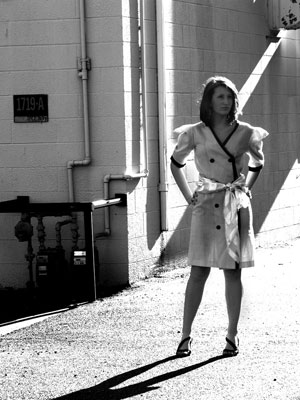 © Kaya B., Charlottesville, VA