The Unknown
June 16, 2010
It all started when he, well, looked at me. I couldn't stop thinking of him. You know that moment when you realize you like someone, without actually ever talking to him. It was that moment. Much to my surprise, I walk into science on Thursday and find that I have gotten paired with him to dissect a frog. Wonderful. Any other girl would just walk up to Lucas and just talk. Not me. Not at all. I couldn't just walk up to him, what if I actually had to have a real conversation with him. What if I had to say something and it came out stupid? I can't deal with that kind of social humiliation.

Maybe if I just played it cool and didn't say anything at all and just handed him everything he needed for the project. Maybe that would make him like me. As I walked into the white-walled room I remembered something my mother used to tell me. She used to tell me that I shouldn't change myself for a guy. Especially for a gorgeous guy. One who has a perfect walk, and a- Oh my gosh I'm fantasizing about a guy I barely know. This is ridiculous.

I think I'll just go up to him and talk. If I can just invite him to a movie or something. I made my way to the counter where the supplies were kept. I turned around and there he was again. Oh good Lord I have to stop doing this. The daydreaming is going to get in trouble one way or another. I made my over to the desk. A desk for two people. More specifically, Lucas and I! I laid everything down in a perfect line. All the supplies for an ideal first date. Who am I kidding, a date with Lucas? That's ridiculous.

I finally heard the last bell and Lucas would be coming in any second now. Any second. The teacher ordered us to sit down and to listen to instructions. Lucas? Where are you? Mr. O'Brian started talking and he was making no sense. Maybe that was because I wasn't listening. I tuned in.

"You have to make sure not to cut too deep, but deep enough.'

I tuned back out. Where the heck was he? Just then the door opened and I just knew that Luc- Gabriel was going to walk in? Oh my day just keeps getting better and better. Gabriel handed a magic piece of paper to O'Brian.

"Lisa, I'm afraid I'll have to switch you partners."

My heart sank. I was going to need a submarine to get it. Maybe it landed on the Titanic. O'Brian motioned for me to go sit next to Mark. Great. He's a prankster who doesn't have a life. I picked up my goggles and apron and walked to the back of the room. I sat down at a table for two, a terrible table for two. I'll be sure the incision on my heart is deep, but not too deep. Just deep enough to cause bleeding. I'm being over dramatic. I have the right you know?

O'Brian tells us to get started after he hands out information sheets. This is stupid. I put on all my protection crap, and turned to Mark. I didn't realize this before now, but he had gorgeous eyes. Oh great, the smell is getting to me. Mark started saying something but all I could focus on was his eyes. He stopped for a second like he was going to be sick, then he started talking again.

"Um, is everything okay?"

"Yeah, I just was thinking about something." I said.

"Oh. Well lets get this stupid thing done."

"That's what I was thinking."

He smiled. He smiled. Oh my gosh, that was the most beautiful smile. Why I have I never taken time to realize this boy? Now, this, is just stupid crazy.

To be continued.........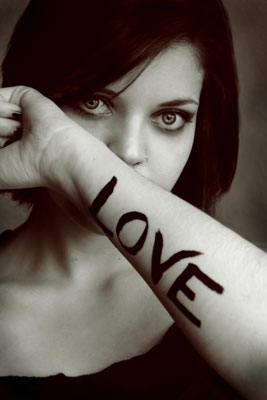 © Michelle B., Blairsville, GA