Falling
May 2, 2010
Sitting on the bench I looked towards him his expression seemed confused, there was a look in his eyes that made him seemed lost.
"What are you thinking?" he looked up at me as if he had woken from a trance.
"You" it was a simple answer, yet it said so much. My heart skipped a beat as he said this.
"Oh" I looked down shyly, "what exactly about me?"
"Well for starts, I am wondering why I can never get my mind off of you, ever since I first saw you I have always been thinking of you, the day you fainted in class I remember how it felt to hold you, and how your face lit up when you saw me, the frustration I felt when I couldn't take you to the dance, ever since you entered my mind, I have been thinking of you." He looked at me, his eyes portraying his honesty. "The thing is, I haven't ever felt this way about anyone and I don't know what to do." I looked into his eyes and smiled mischievously.
"I think you do, but you are just too nervous to do so." At this he grinned.
"I only worry that you feel differently." At this I leaned over and kissed him on the cheek.
"I think that answers your question." After saying this, a look of seriousness approached Johns face. My breath caught as John leaned closer, he wrapped his arms around my waist and pulled me closer, I looked into his blue eyes lost, and for that moment my worries seemed to have diminished.
"I am tired of hiding how I feel about you Sarah, ever since the first day I saw you I've been caught." His voice was just a whisper and he leaned down, my eyes closed as his lips touched mine, while a burst of happiness shot through me. I could feel his heart beat against my palm as he kissed me. When the kiss was done he wrapped his arms around me holding me close to him. I looked up and he smiled down towards me, leaning down to give me another kiss. My heart had felt full and complete and I wondered if I might actually be falling in love. I leaned my head against his shoulder, as he held me tightly. And for the first time I only had one thing on my mind, and that person was John.
As weeks past I continued to feel worse I hid this from others of course, but it became harder and harder to tell John I was fine when he asked why I had to stop to catch my breath while taking a walk. I often caught him looking at me worriedly and I knew that he had figured out that I was hiding something. When john finally asked about it I had been caught completely off guard.
"What happened to you that one day you fainted?" I looked up from the ice cream John had gotten me. "I remember you looked so scared you looked like you were in a lot of pain and you fainted. Your heart beat was so faint I could barely hear it." He looked down nervously mixing his ice cream "something wasn't right Sarah and I worry because you get that same look now. But every time I ask you say your fine I guess I am just worried and I really just need to know that you're ok." I looked down at my ice cream tears welling in my eyes. "Oh god please tell me your ok, Sarah please just say you weren't feeling well."
"If I did, I would be lying." His face fell and I couldn't bear to see the pain and worry in his eyes.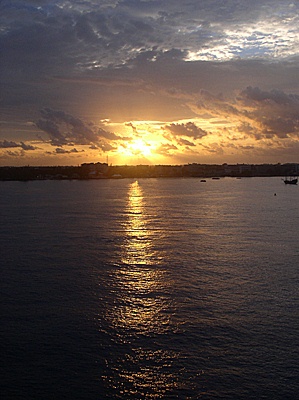 © Rebecca Y., Los Angeles, CA