The Idea of Love
December 8, 2009
Love. I call it slow death. It sits upon the heart, it's aching weight a burden always. You can't stop love, with it's weapon, much like a battalion, which stabs the heart when shifted. I've loved, but it was unrequited. I've been loved, but it has been killed. To say that love is always present is true, but where that love is is not always known.

To all who have loved, is it not precious and sweet? Is it not a sweeping life which upon itself brings new light to a world of darkness?

But to those who receive the splintered end of the stick, they, as I do, know how painful unrequited love is. To have passion for one who not only doesn't return the pursuit, they dismiss it, is heartbreaking and filled with agony. Nights of soap operas and Haagen Daz.

There must be something in love. Why else would it be so addictive that people search high and low for it. It is possible that love is only strong because the idea of love is better than love itself? I shall not know, until my love is requited and I have known the bond between two.

Love, much like life itself, cannot wait. We find it in everyday beings. But true love in it's simplest form, is but life. And love is the basis of life.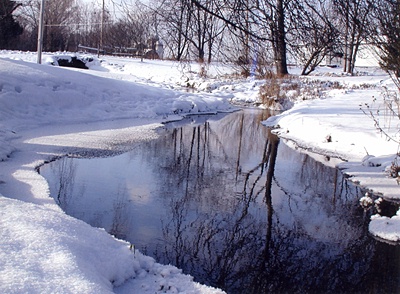 © Alex B., Rome, NY