Bull's Eye Part One
November 8, 2009
I sat in our old 1970 Chevy waiting impatiently for my mom to come back from Vons with the groceries. How long does it take someone to go in, grab a loaf of bread and some milk, then pay for it and get out? Surely not longer than thirty minutes.

I sighed and opened up a hot off the press copy of People Magazine. Dang, Jessica Simpson gained weight again? Oh no, John and Kate are no more! How tragic! Just as I was really starting to get into it, I heard a soft honk from a car horn behind me. I put down my magazine and impatiently turned around with an exaggerated groan.

The car behind me was some piece of junk VW beetle from a century ago. The paint was blue and chipped off quite a bit. The windshield wipers were stuck in an upright position, and the license plate was half falling off. That car so does not match the person inside it, I thought with an excited jump on my stomach.
Inside the run down bug was a boy that could surely pass for an Abercrombie model.

He had sandy blonde hair swept to the side and super cute dimples on both his cheeks. His tan skin and white smile contrasted so beautifully with his blue green eyes. Ahh, he was perfect.

I turned back to my over head mirror and did a little hair check, then turned back around with a sweet and innocent smile on my face.
"What can I do for you?" I asked melodiously. Abercrombie boy smirked a little and let out a soft chuckle as if laughing at a secret joke and said,
"You can just straighten out your car a little so I can get in the parking space next to you." Just the way he said "you" made my heart skip a beat and my breath get caught in my throat.
"Sure, no problem." I said quickly while searching for the ignition on the car.

Now I know I don't have my driver's license yet but I am so close to having it that this can't possibly be breaking the law, right? After a couple seconds of fumbling, I got the key in the ignition and started the car. Ever so slowly, I backed out of the slim parking space and very carefully inched my way over inside the lines. The whole process probably took about five minutes; extraordinarily long, I know.

Abercrombie boy had almost given up on the parking spot and was just about to drive away when he took one last look to see if I was done. I crossed my fingers that he would park his car there. Yes, I thought when I saw him pull into the spot with ease.
Abercrombie boy looked over and said, "Sorry, I never caught your name?"
"Naomi Chaz. And yours is?" I asked with a welcoming smile. Two words to describe Abercrombie boy. REALLY HOT.
"Jason. Hey, I'll see you around okay?" He said with a dashing smile.
"Sure." I replied back, just as confident as he. I slipped my phone number out of my purse and handed to him. He looked at the card, then back at me, and smirked even bigger. Bull's-eye.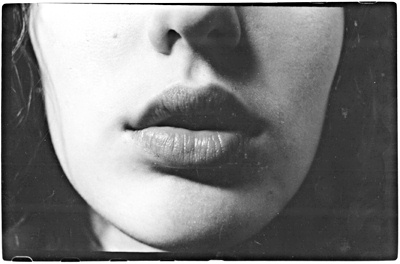 © Samantha A., Southbury, CT