The Beginning of Eternity
October 17, 2009
Of course, this would happen to me. I mean, it's not every day that you get to walk through the woods with a hot guy. But of course it was not just a normal walk. It was weird. He was talking to his friend, (who I like to call Goth Dude) and I was walking by myself. Until I fell and hurt my leg, that is.

After that, Spencer told Goth Dude to keep going, and that he'd stay behind with me. He led me over to a tree stump, where we sat for awhile and talked.

"So what's your favorite band?" I asked. Randomly, of course. That was just my thing.

"Um, I like The Used and A Day To Remember a lot. You?" he asked me.

"Those are my favorites, too!" I responded.

"Really?" he asked. "You don't really strike me as the type that would like rock." He was smiling at me.

"Yeah. I get that a lot, actually." I informed, nodding.

We were quiet for a few more moments. I wondered what he was thinking about. I wondered if he was thinking about kissing me. 'Cus I was thinking that I wanted him to kiss me.

He must have been thinking about the same thing, because he said, "So..." That usually means that they don't really want to talk anymore, but don't know if you'd be okay with them kissing you.

"So..." I said, shifting so that my body was angled toward his.

I was looking into his eyes, and he was looking into mine, (God, that sounds mushy.) and something just... happened. It was like we knew what each other were thinking. He started leaning in closer, and I did, too. Our lips were probably an inch apart, and I could feel his breath caress my face. He lifted his palm to my face and pushed my hair back. I was being impatient, so I leaned in to close that inch of space between out mouths.

The kiss was sweet and gentle. He didn't try to shove his tongue down my throat, so that was a good sign. It was nice. Even with the lip ring. I've never kissed a guy with a lip ring before. It was... I don't know. Different, but in a good way.

We both pulled back at the same time and smiled at each other.

And that was the beginning of our eternity together. Now, ten years later, we are married and plan to be together for the rest of our lives. I owe it all to my clumsiness. Thank goodness for that.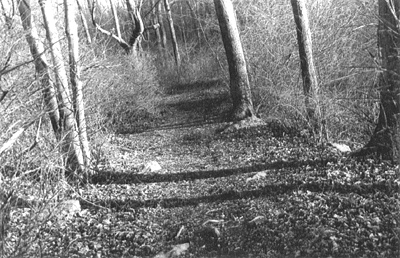 © Nicole N., Wilton, CT