"Not Special" Part One
September 18, 2009
I had to be dreaming, of course I was. Because in my dream, I was in Washington state. My hometown, Seattle, was bright with color and lights for prom night. But, with my brother being Taylor Lautner (the Twilight guy who plays Jacob) I don't have a lot of time to spend with my few friends: Cassie, Sarah, and Katie. But that saved a lot of time to where our head cheerleader could make fun of me. I swear, I'm never going to let my child be like Brittney.
"Ashley Elizabeth! Get up right now! I expect you to be ready to go in thirty minutes!" My dad yelled. I had decided to stay with my dad in Colorado over the summer. And it was the biggest mistake I'd made yet. I had left my best friend back in Washington. His name's Connor, Connor Trace. I know, weird last name. But I could tell him anything. Not, that I couldn't tell my girlfriends anything too, but he was my first friend when I moved here from Tennessee in second grade. He'd always thought I was special. Over the summer, I realized something – my true feelings for Connor. My friend, Cassie had told me that I should start dating Connor because he was secretly crushing on me and I was definitely crushing on him. Stop it, Ashley! I told myself. Connor is in a relationship! He wouldn't ever go out with you! I sighed. I got up and packed all of my clothes. I dressed in torn up jeans and a tight tank top, honestly – It was the only thing I had left in my clean clothes drawer. I quickly put on a little mascara and brushed through my hair. I checked my clock. It was 7:30 a.m. I had thirty minutes to get to the airport. I scooped up my bag and stomped down the stairs. My dad gave me a look that said, "Don't try anything, Punk" I sighed again and walked out to his old jeep. He finally came outside and drove me. We were halfway there when my LG View started ringing in Connor's tone, "Burn it to the Ground" by Nickleback.
"Hello?" I asked.
"Hey, Ash! You about to get on the plane?" Connor said, a little too excited.
"No, Connor, I'm almost to the airport. Don't worry, I'll be home around 5: OO p.m. or six. But then maybe we could go see a movie or walk in around the neighborhood." I said. Out of the corner of my eye I saw my dad glance at me.
"Sure, that'd be great. Listen, can we talk right now?" He asked.
"Not the best time to talk, Connor. When I get home and we're alone we can. Just wait till I'm in Washington, okay?" I said.
"Fine." He complained, joking. I laughed. "I'll wait. See you when you get back home!"
"You too, bye." I said before hanging up.
My dad looked a little angry.
"Who's Connor?" He asked.
"Just a friend from school, Dad. Nothing to worry about." I assured him. I looked out the window all the way to the airport. I slid out and grabbed my bag.
"Stay out of trouble. And I don't want you to be hanging around with this Connor guy, you Hear me, Squirt?" My dad said.
"There's nothing wrong with Connor, dad. You can't stop me if your states away." I said, before slamming my door and storming into the airport. I texted to keep my mind off my dad.
<hey, how r u doing? (Cassie)>
<fine. I can't wait to get back home.>
<well, get home soon, Connor's been jumpy for the past three days and now he's pacing in our living room. Boys are so weird sometimes>
<I know. Did Connor say anything about me during those three days?>
<yes and no. he doesn't say much but he talks about a lot of other stuff. He wants you home, bad.>
<ok. Just wanted to make sure he wasn't trashing me.>
<he'd never do that to you. I swear he loves you even now. Get on the plane and come home ASAP!!!>
<alright, bye.> I put my phone away and boarded the plane, going back home was what I'd been waiting for all summer long. I'd been waiting to tell Connor how I really felt about him. I wanted to look up into his eyes and tell him that I loved him. I wanted to tell him who he belonged with and that I couldn't go another day without knowing that he was mine. I sat down in my seat and anxiously waited. As soon as I landed and got off this plane, I was going to tell Connor the truth. Either that or never tell him and live in grief forever. Connor was the one for me, if he wasn't I didn't belong to anyone.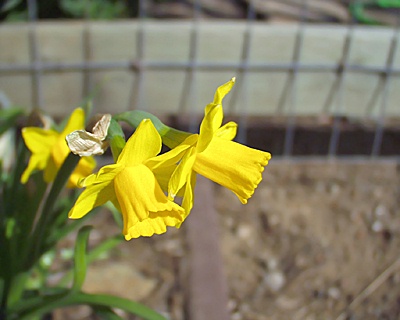 © Greg C., San Jose, CA