Always Amaranth
October 29, 2013
Always Amaranth

I always wanted a prettier name, like Rose, or Daisy. Something more common, easier to pronounce, and delicate sounding. But no, my florist mother had had to choose the one flower no one's ever heard of.



Amaranth.


Yes, I know. It's pretty horrible. Am-uh-ranth. Has this unbearable raspy quality to it. But, my mom must've liked it enough.
She was a gardener, so I've been told, and had this sprawling garden with roses of all colors and sunflowers with three feet thick heads. That's how Dad fell in love with her, so I've been told. He was lost in the town, having just moved there for college. He passed by her gorgeous dahlia-covered, 5 square foot apartment garden. She had butterfly bushes on the sides, sunflowers in the back, a rose hedge here and there, and some baby's breath in small baskets hanging from the porch ceiling. He tells me that her porch smelled like honey-and the pure stuff, not that store-bought nonsense.
So, they dated for 2 months and decided to marry. Mom was the unsure one. She was 24, and her friends were getting married already. But, she didn't think she wanted to be "tied down." That's what Dad told me. Dad wanted to get married as soon as possible.
They got married in some quaint local church. And when Mom had the opportunity to choose which flowers she wanted at her wedding, she choose amaranths. Globe, purple-hued amaranths. She wanted the flower girl to toss their petals. She wanted them to fill the entire room with their fushia-purple color. She wanted to hold them when she walked up the aisle.
So, after the marriage and the honeymoon on some cheap cruise, I came right away. A hefty 10 pounds, bright brown eyes, and a full patch of blond hair. Dad says that when Mom saw me she started to cry, and it freaked me out so much that I started to cry, too. Dad says she saw a spark in my eyes, the kind of spark that doesn't die out. That's why she named me Amaranth.
You know, maybe Amaranth isn't totally ugly. It's not pretty, but I guess it's meaning makes up for all that. You can always count on its happy blooms. It's a flower that never fades. The ones at her wedding represent unfading love, and for my name it represents my unfading spirit.

It's too bad you had to fade away Mom.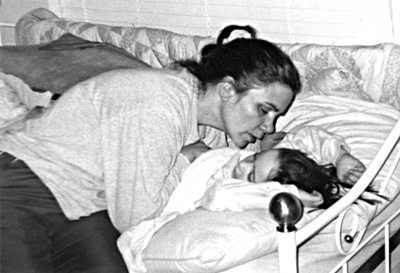 © Jessica T., Highland Village, TX