Got Personality
November 23, 2011
She walked into the school. It was a Friday. She was that the week was almost over. The only bad part was that Monday would come soon or later and it would start over again. It always did.

She walked down the halls hoping nobody would notice her. She would always rather it that way. It never happened like that though. They always noticed her and taunted her. She had started to learn how to ignore it.

She finally got to her locker. She just stood there for a little while after putting her things inside of it. The bell rang. She still stood there. When everybody left she slid to the floor and sat with her face in her hands.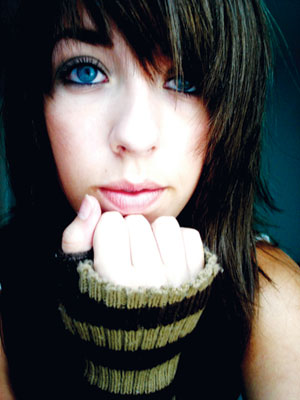 © Brit H., Peabody, MA