Radiance
May 31, 2011
This place where I lay is surreal, inconceivably beautiful, magical almost. The sun pours through the leaves into my clothes, my body and my soul. A transparent beam of happiness, immediately gains my strength to breathe satisfactory, smile superior, pour out my mind and distil my soul. A wonderful place to be when everything's as dire as it is.

This ground, which I lay, is inviting, a comfortable embrace, and forever holding on. Manifesting my best-friend lay here beside me, her crystal blue eye's staring into my soul. I smile as she fades away into the never-ending forest of possibility. Blades of grass prickle my skin and wrap around my arms. Perfectly molding the shape of my body, bending each and every piece of meadow to forever embrace my shape in its fascinating canvas. If only she were here to embrace this beauty with me.

This transparent beam of happiness reminds me of her, her radiance, her beauty, her honey hair and golden ring, shining in the sunlight. Her personality pours into your soul just like this beam in front of me. This meadow, so inviting, reminds me of her.

Flawless.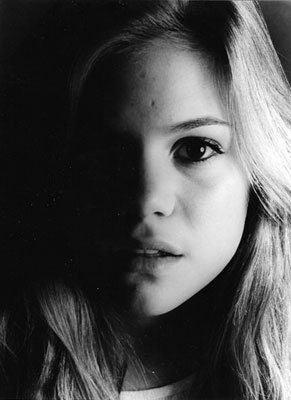 © Michelle M., Plainview, NY