Bubblegum and Bliss
March 16, 2011
Spring air swept across my face. I squinted at the sudden light. I smiled at the new warmer air that had came. Winter has finally ended and a warmer season is taking its place.

Sitting on my swing set, I looked down at the dirt. My converse were planted firmly on the ground. My long, flowing dress ended at my knees and drooped down.

I sighed, taking in a breath of fresh spring air. I reached into the pocket of my sun smocked dress and realized I had Gum left.

Carefully, I picked out the last piece and popped it into my mouth. I lifted my feet off of the ground slowly. I jumped backwards and started to move my legs.

Soon, I was up in the air. Lifted off the ground, free as a bird. Here was my true place of belonging. Here with nothing but Bubblegum and bliss.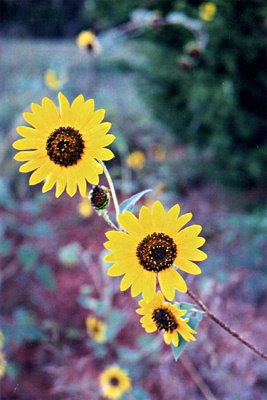 © Megan B., Luther, OK