Isabelle
January 25, 2011
Every last bit of energy is drained from her now-lifeless body. Her lips go cold as he gives her one final kiss good bye, warm tears flowing down his cheeks.

"I'll love you forever," he whispers into her hair, dark and tangled around her pale face. He lets go of her icy hands, watching her float to the bottom of the sea.

"You will never be forgotten, my Isabelle!" he shouts from the depths of his broken heart and longing soul.

Dark clouds suddenly masked the pale moon, eliminating the only light left to him. His lips were blue and his teeth chattering, his whole body was shaking. His last hopes shattered as it began to rain. His only love was gone, his last hopes were gone, felling in his legs and arms were now gone, even the moon was gone! He remembers her smile, her laughter, and he slowly becomes warmer.

"She will never be forgotten," he mutters to himself. It both pains and comforts him to picture her face, warm, glowing, alive.

"James," he heard her calling to him.

"Isabelle!" he shouted back.

"James, James!" she repeated.

"Isabelle!" he echoed over and over, sobbing.

"He felt a sudden jolt, a shove coming from his left side. He awoke, startled and gasping. He saw the same picture that he had in his head, his precious Isabelle, very warm, very glowing, and very alive.

"My Isabelle!" he gasped, holding her close. "A dream… a nightmare! But you're alive, and we're not in the water…"

"James, are you feeling okay?" she asked worriedly, wiping a tear from his face.

He sobbed into her shoulder, overjoyed to have woken up, finding her to be out of harm.

"I love you," he said.

"I love you too," she replied, and they held each other close.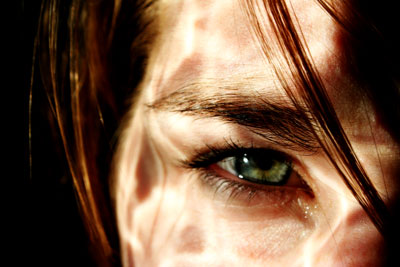 © Monica L., St. George, UT