A New Beggining
December 31, 2010
Everybody looks at this as the end. New Year's rolls around and you think, "Well, here comes the end." But you're wrong. So wrong. This is only the beginning.

And then you have to make New Year's resolutions. You look back at the past year, and say "I wish this would have gone different." So, you make it a resolution to do it differently.

Why can't everyone just live their lives the way they were meant to live? Why does everyone have to change their lives, even in the littlest way? Aren't you happy with the life you have?

"No, not at all," is what you are probably thinking. You're probably remembering all the terrible things that happened to you in the previous year. You failed a class. You fell in love, and the guy/girl broke your heart. You had to quit the drugs you were addicted to, and it was so hard. And so on.

That's like the saying from a pessimist. "My glass is half empty." But, if you look at it from a different angle, you get something else. "My glass is half full." Always look on the bright side. You failed a class. At least you tried. Your guy/girl broke your heart. At least you fell in love, and felt happy while it lasted. You quit your addiction, and it was hard. But now you're drug free, and living your life. This is the end of a year. Or, it's the beginning of a new one.

So, to all of you who think about how this is the end, just remember that to every end there is a new beginning.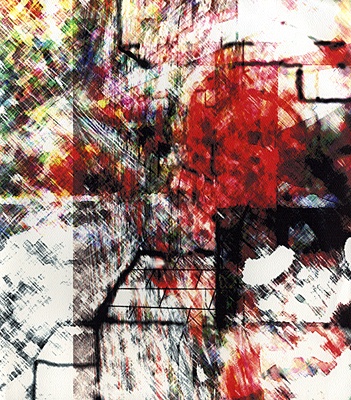 © Preston M., Galesburg, IL