My Grandma
October 1, 2010
Her skin was yellow as she sank into the bedspread. Her pale sheets were more colorful than she was. I knew that she was almost gone, but i couldn`t part yet. I held her hand and begged and pleaded,and then she said to me:
I will always be there for you,as long as the sky appears blue. I will watch over you, as long as birds fly. I will send warmth and love into your hesrt, as long as you breathe. Just promise not to be afraid. Everthing will be okay.
With those parting words she left me, and to this day i knpw she`s there. Of course i cried, but i felt confident and proud when i said goodbye.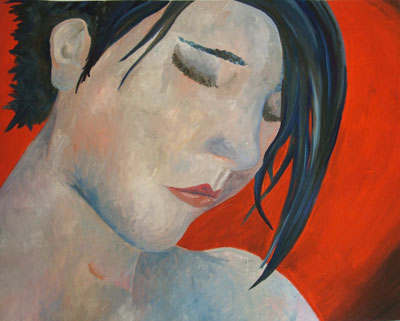 © Lindsay S., Billings, MT