Audrey
July 29, 2010
I can smell her. That's the first thing I notice after she's gone. Her scent is in the room, on my shirt, on me. I can't seem to shake it off. I don't want to.

I have nothing of hers, simply because it didn't happen that way. It's all packed up. I will receive the boxes unknowingly. We didn't bother with labels. When I've already started to heal, the same cut that will open the tape will open my heart back up. Wide, and harshly.

Now that she's gone, I don't talk to anyone. People speak, but I can't hear them. Their mouths move but nothing comes out. The radio plays only static. Food has lost its taste. The world has lost its color and is blending to white. I am too.

Pale, pale, paler. I can't stop feeling her eyes on me. Her hand in mine. The silkiness of her hair as my hand brushes it back. There's nothing I can do now. I should have told her I loved her.

He used to be my best friend. Now he can't even look me in the eye. He thinks, deep down that I hate him, because I blame him. I don't. It wasn't his fault. But I can't bring myself to tell him that.

I'm depressed. I cry myself to sleep each night. Our lives used to be perfect. Not so much anymore. I think he knows this, but he chooses not to say anything. We don't talk anymore.

We were moving. I would fill the boxes and she would insist on taping them. She didn't know how to tape. She ruined half the roll.

She was my sunshine. My world is gray.

I loved her.

She was my daughter.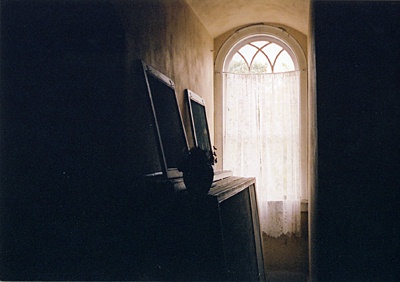 © Kandi B., Vacherie, LA