Contemplating Face
May 24, 2010
You sat and stared at the wall like an opossum who was dead. Your hair draped over your shoulders like it used to, when it wasn't cut short like it is now. I remember how you had your hands flat on the table but even so, your knuckles were white as if they were clenched.
Your nose didn't move but from where I was standing, I could see the small kink almost half way down. Every so often your tongue would graze your lips as if you were thinking really hard but I don't think you were. Your mind never worked like others and I guess that's why I made you mine. I guess that's why I snatched you away, a project to work on.

I remember the look in your round eyes, I could see the reflection of the wall in them, but they were gray. The gray that the sky is when it's covered in a film of cloud, enough where the real sky blue can't make its way through. I just remember your face and the way your features clicked together. Most of all, out of everything, I remember you.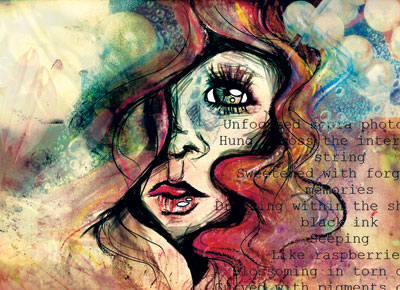 © Victor K., Las Vegas, NV