Once Was Innocent.
May 8, 2010
There is so much laughter left in her eyes. Her bright eyes of sunshine twinkling in the mist.
The little girl laughs, running around the playground like a silly little goose, leaving her footprints in the sand. Her memories, her dreams.

She fills her days with laughter, running around from one place to another.

She stops to turn and look at me. That little girl. She smiles at me; my short skirt and my tank-top, too much makeup, not enough pride.

Wh oam I? Who am I now? I used to be free. I used to dream, to laugh, to hope. But there is nothing left. I used to be her.

Who am I now?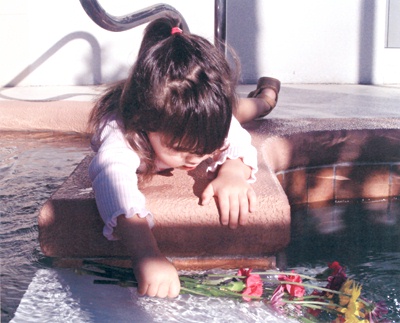 © Courtney C., Palm Coast, FL