The Sixth Person
May 7, 2019
"Sia!",came in a voice from above. I saw his face through the wisps of my auburn hair as I was trying to come to my senses. His face light up with a smile and the electric-blue eyes of his looked more like an ocean in which I could dive in and get lost forever. For a moment I felt like we have known each other for years now,but then my day dreams were disturbed by his voice-"The hell are you gaping at? Here take the chocolate" said he and handed me an aluminium covered chocolate drop that said 'Hershey kisses'. He walked back towards the big group of soccer players on the other side of the class.
It's not usual that you get a substitute class in Lucy Adams High school. I'm an introvert,an average academic student who is neither popular nor has brains. All of that and I'm the student body president! Yes,no one would even consider me,but the interviewing teachers said that I've really got potential...probably they were flattered by my speaking. You know us introverts,though we speak less,we think more than anyone and have infinite conversations with ourselves,so speaking in front of someone would kind of be easy. Being a bit hungry,I unwrapped the chocolate to eat it. Seeing a paper with some writing on it,I doubted if that guy had written a note for me. This ain't a dream so it read:
"Getting lucky isn't so hard,give it a try it's on your card"
"What is this some kind of a joke?",I blurted out,but no one cared to turn their head. I went to Maya,my bff since 3 years and asked her to open her chocolate. She said she already ate it and gave me a naughty grin. I asked if she found any weird note in it and she kept a confused face which meant,NO! I walked over to where Ethan,the guy who handed me the chocolate. The guys around him started playfully screaming my name as the student body president and other shit. Ignoring their stupid act,I asked Ethan about any note in the chocolates and his expression was the same as Maya's.Great! Now I know nothing about where this note came from and I didn't want to investigate it like Nancey Drew or something. So I walked back to my desk, and started chatting with Maya.
The lunch bell rang and everyone were out gossiping about the latest dirt which would somehow affect my life as the SBP. An announcement came in the speakers that there would be a lucky draw. Everyone were pretty excited but I went into the teacher's cabin to submit the day's attendance reports as usual. Mrs.Vanessa mam,senior incharge of the school's cultural activities called me and asked me to assist in the lucky draw that was about to take place.
She lead me into the caffeteria where the huge box containing probably hundreds of names was placed in the center. I gave in the introduction and Vanessa mam reached out in the box to select a paper. "Sia!" read she. Before I understood what was happening,I heard some gasps and then the students burst into an applause. A smile spread on my face as Vanessa mam congratulated me. I read from the paper I was given, to know that the winner gets a free luch pass for the entire year! I felt a bit awkward,but from the crowd,I could see Maya wink at me and was jumping up and down.
After everyone began eating their lunch and gossiping about my ill luck,it struck me! The note said something about getting lucky! I hurried through the crowd and asked Ethan for another chocolate. He smiled and handed two,congratulating me. I enthusiastically opened the first one right before Maya literally jumped in front of me. "I'm getting free lunch!" she screamed and hugged me. Seeing the chocolate in my hands,she took it and ate it.I was rather disappointed to see no writings on the wrapper. But smiling at Maya,I went with her to eat lunch. At the start of the chemistry class,I opened the other chocolate and hoped for a written note. Lucky day... I did find another piece of paper which said:
"Some people are literally stars,so you wanna keep them really far"
Another set of words which made no sense whatsoever. I tried to understand them and spent the whole class thinking about the words till my chemistry mam called me to the board to write a chemical reaction between iron and copper sulphate. Being an easy reaction,I solved it in no time and when I finished,everyone started shouting in the class. Then mam took the marker from me and made a correction to my equation and told me that mistakes happen when I don't pay attention. Embarassed of the silly mistake,I made my way back to the desk and started listening to the class.

After school,I was having a chat with Celeste, a good friend of mine. Being the introvert that I am,I listen more than I talk,so I was currently stuck having to hear about how her pet dog would listen to whatever she says. I couldn't take my eyes of her backpack which had stars printed all over it's surface. Taking a glance at the time,I remembered that I was supposed to meet Maya at the stairs. So I ended the convo with Celeste and took off towards the stairs.
A girl named Fiona stopped me and with a concerned look warned me not to go near Celeste again. It seems she has been spreading nasty rumors about Maya! Not knowing to believe her or not,I thanked her and rushed towards the stairs. Maya looked a bit pissed off as I made her wait. But soon her expression changed. We both said at the same time- CELESTE! After a brief laugh,we spoke about the rumors that have been spread and decided to take care of it the next day.
Walking home,I remembered the words on the second chocolate wrapper. Then I knew something was up. As soon as I reached home,I made a call to Ethan and asked about the notes again and explained everything to him. He didn't feel as surprised as me and that made me wonder. As I was about to hang up,he shouted that he was psychic!
That escalated fast.I dumbly asked him if that means he could sense what's going to happen the next minute. He paused for a second and in a concerned tone, replied that it works only when someone is nearing his/her death and he gets the visions about that 'someone'.I couldn't believe what I was hearing. Ethan then said he was born with this weird 'power' and till now has sensed about 5 people's deaths. "So,I am the sixth person",I told. "I-I don't know what to say,all the other five didn't know about their deaths approaching,you're the first person that knows this other than me and...I felt like telling you because you deserve to know it. I've read your articles that got published in the school's magazine and you really are good at it. You should know that you are fit for being a SBP and though nothing's really special about you,everyone respects you." I never had anyone talk about me like that. I thought he just feels sorry for my upcoming death. I thanked him for the kind words and hung up the phone.
I was a bit shaken and didn't believe what happened. I spent the entire evening trying to figure out this psychic thingie and also did some research in google. I fell asleep after finishing my homework late night.
The next day,I got up earlier than usual and decided to check my phone for any messages from Maya. There was a notification from the DAILY NEWS app and I clicked on it. The headline was flashing on the screen and it made me jump:
"A sudden death of Ethan Cooper of age 16 living in Madison residency last night."
With horror,I read the article while rushing down the stairs. It said that he wrote something about his death on his laptop but the cops couldn't unlock the device. I walked to the nearest bus stop and boarded the bus which had just arrived. Watching the city move past me,I was having this sick feeling that somehow I was the main reason for Ethan's death.

The scene in Ethan's apartment was a mess. His mom and dad were crying and some of Ethan's friends were trying to console them. I went straight to his room and saw the laptop. I asked the cops in the room if I could try to unlock the device. They asked me who I was and I told them that I was his close friend. They warned me there were only two chances or the device would shut down till the next 24 hours. I typed in 'Psychic'. The words flashed saying that the password was incorrect. The cops said I can leave now but I knew another word which could work. They restricted me but I grabbed the laptop and typed again 'The sixth person". It worked! I was a bit happy and the cops snatched the device from me. They opened the recent file and stopped after reading a few words. Then they handed it to me. "It says here that only you should read it" said the tall muscular person. I took the laptop and read.
"Hey Sia! If you're reading this then I would have already made my way to heaven. I know everyone are upset. What happened is,since I revealed that you're going to die,I took your place and died. It's not a bad thing though,I knew you could change the world someday. Tell my mom and dad that I loved them so much.
P.S. Yes, I knew I would die if I revealed it to you ; )"
Tears rolled down my cheeks. "He became the sixth person. He left for me to stay". I swiped the tears and the crowd broke into a deafening applause. I could see Ethan's parents in the front row smiling with tears in their eyes.
I looked at the big poster hung from the wall ,the same electric-blue eyes looked at me and there was a huge smile on his face.
"Thank you Ethan" I whispered.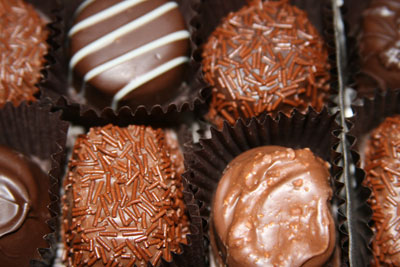 © Hannah O., La Jolla, CA