and so she flies.
January 4, 2011
She dances circles around the stars. Fire is an ember that burns inside of her. With shards of broken wings she flies with, southward - onward, onward, towards the sun, her home she flies.

Past purple clouds of lullaby she flies through. Until she has no more energy left. Then she hides her wings in the moonlight and makes her way through the woods, where the pieces of her soul are quietly sheltered in a little glass jar. Whispering to the forlorn Sycamore trees, she tells them her secrets.

It is dark there and cold. She trods barefoot through the dirt. Soft earth meeting her feet like a home. It is dark there, but something glows. Silver and glitter in the distance. Far beyond the horizon - faint jingling of bells.

And then she feels her wings spread. And so she flies.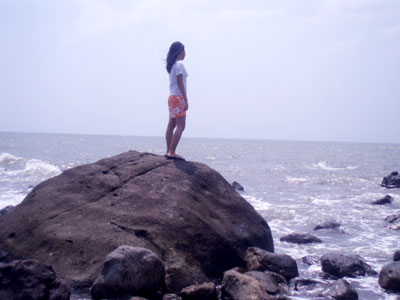 © Grace L., Bacolod City, Philippines