A Better Kind of Chance
October 28, 2014
I learned about patella alta when I was thirteen. I also learned that the condition is simply fancy medial terms for totally messed-up knee caps.
While most middle-schoolers were typically taught the concepts of inertia and the Pythagorean theorem, I was showed diagram after diagram of bones and ligaments and tendons. "But how bad could it be?" I asked myself as I sat in the doctor's office, looking at the alien words and unreadable x-rays. I was only there because my knees were feeling a little sore sometimes after practice. My orthopedist spoke of dislocation, warning me of the implications of a torn ACL or meniscus, but I ignored him. I was invincible at the time, like most teenagers see themselves to be. Until I wasn't.
It was days after my fifteenth birthday that I shredded a ligament in my knee. It was a month later that I was walking into surgery to replace it. It was three hours after that when I was wheeled out, and my lens on chance focused.
I realized only then, sitting in my wheelchair, that I took a chance doing what I love every day. Gearing up for a game presented dangers I had failed to recognize earlier. Lining my helmet and bat against the fence, lacing up my glove, taking a ballsy lead off first base - all a game of chance. My passion for softball had overshadowed this fact. From the moment I stepped on the field to the time the last out was made, everything that wasn't a part of the game was irrelevant, yet none of my passion mattered when I couldn't play.
I hurt myself half-way through my freshman season, meaning I would miss one-eighth of my high school career. I was devastated when I did the math, which, if you understood my relationship with fractions, took a while to formulate. Everything up to that first one-eighth orchestrated a perfect timeline: little league ball, varsity ball, and, eventually, college ball. There was no room for bad knees in my plan, and I was unprepared to make alterations, so I thought it would be easier to discard it entirely. No more softball, no more getting hurt, no more chances.

Almost a year later, though, I somehow found myself at try-outs. My dad made me go. I didn't want to be there. I didn't want to be carried off the field again, I didn't want to get injured again. I was every synonym of scared in the thesaurus. My knees screamed at me to leave. But I didn't - I'm pretty sure I was paralyzed by fear. I stared at my dusty glove while the coaches began introductions, transfixed by the thoughts of those awful months on bed rest and memories of crutch-induced armpit aches.

But I kept those incapacitated skeletons to myself, my daze broken by the cheering of my former teammates and newer recruits. My coach preached his faith in a playoff run for the Bulldogs, how he really thought the team had a chance of greatness this season. There, surrounded by my passion, I was presented with simply the opportunity of another chance.

I know I took a chance putting on my uniform again in that that third-eighth of my career. Correction: I take a chance every time I do. But getting back on the field meant more to me than fear. Passion drones out urgent-care nightmares. There will always be a chance of getting hurt, but there will also be a chance of hitting a walk-off home run or winning the play-offs. I choose to believe in those kind of chances instead.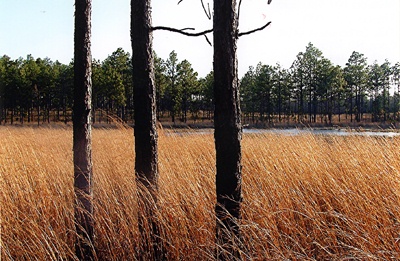 © Mikaela M., Cary, NC