Ballibay in Pennsylvania
March 20, 2018
It's summertime, and the living is easy (for kids). No classes, the weather's great, and plenty of time to hang out with friends. There's only one problem: there's nothing to do!

Ballibay is a great place for a kid to spend their summer. The camp has way too many activities for me to list, I recommend checking out their website to look at all they have to offer--www.campballibay.com. I have great memories at performing in the rock show, camper cabaret, various plays, making my own radio show, and doing technical theatre.

It's a visual and performing arts camp, but it's also outdoors and there's plenty of room for gardening, reading, horseback riding, and swimming in a typical day at camp. My favorite feature about the camp is the ability to pick what you want to do. At the beginning of a session (sessions are anywhere from 2 to 4 weeks long), you go around camp with the other members of your cabin to the different areas around camp. At each area, you decide if you want to have lessons there or not. And if you change your mind about an area, you can just tell the counselors there that you want to have lessons there, it's that easy! This system gives campers a lot of freedom to schedule their own days. In addition to one-on-one lessons there are also group lessons, "open" lessons (in which anyone can join), and "open" areas (like the pool, where people can go most of the time, weather permitting).

Ballibay also has a very healthy menu. There are options for vegan, vegetarian, and gluten free campers, and these options are delicious (you can take it from me, I was vegetarian/vegan for most of my summers there). The kitchen staff are all great cooks who prepare diligently for meals. Campers can even help out in the kitchen on some days, which can be a blast! There's usually a snack of some kind as well in case you get hungry between meals.

I've spent 6 summers at Ballibay and met hundreds of people who are just as interested in the arts as I am. Ballibay played a big role in letting me realize my passion for the arts, and I'm very grateful for that. Now, I'm following my passion by going to Berklee College of Music in Boston. This is after attending an arts high school, but in a way my love of performing all started 9 years ago at my first summer at Ballibay. I was only 8 then, but the staff and campers of Ballibay were so kind, friendly, and enlightening that I kept coming back, year after year. I've been to a few different summer camps and Ballibay is by far my favorite. It's a safe, healthy, fun place to be.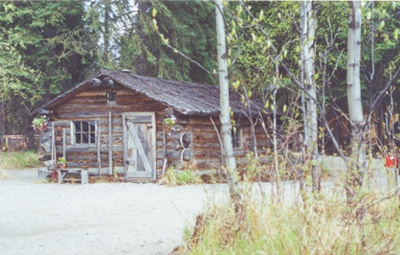 © Brian F., Melbourne, FL