The Collini Case Review
July 13, 2021
"The Collini Case" first appeared in 2019 in Germany and tells the story around the greatest juristic disaster of modern german history, concerning war crimes.
The protagonist is the young, unexperienced lawyer Caspar Leinen, who attends to the case of an Italian by the name of Fabrizio Collini. The latter is accused of murdering the industrialist, Hans Meyer. The accused refuses to talk about his motive, so that a major part of the case is unclear. The matter gets personal when Caspar finds out that the deceased was the man that had taken up the role of his parents in his youth and by defending his murderer in court, ends up in conflict with the victim's granddaughter, who had been his adolescence sweetheart. As events unfold Leinen discovers a connection between Hans Meyer and the National Socialism and embarks on a journey into the past to uncover a hidden truth.
The movie starts with a scene that shows the killing of Hans Meyer by Collini, so that there is no doubt that he actually committed the crime. Therefore, the whole movie is centred on WHY Collini did what he did.
What is also interesting about this film is the development of the characters, especially Caspar Leinen. He starts off with being unexperienced and unconfident, not really believing in himself. But when the plot thickens, he takes more courage and at the end he stands up to his adversary in court, self-confident and fully engaged in the matter. Not a nervous debutant anymore, but a real lawyer.
What was also very well-done was the secretive atmosphere. One could feel a certain tension present throughout the whole movie, and it was in general very intriguing. The music contributed a great deal to that, for it was in-depth and quite sombre, at sometimes even agitated.
The movie is interesting and although the topic is a heavy one, it is very enjoyable to watch. It is educational too, for it displays the catastrophe of the German juristic system during and after the second World War. I would highly recommend it to anybody interested in modern European history or in law in general. It is also recommendable for someone just on the lookout for a suspenseful movie.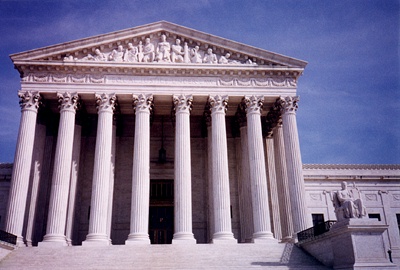 © Whitney K., Milford, CT