Sketches of Young Couples by Charles Dickens
September 4, 2018
Sketches of Young Gentlemen and Young Couples were written in the age of Englishmen and women who often presented themselves at house parties in fine delicate dresses and coat tails arm in arm, chins high. One would be able to form an impression on a person by the way they sauntered or how domineering their voice were in conversation or whether they would shrug off a compliment in faux modesty or would mentally squirm for a moment thinking of a kind enough word to say in return regardless if it was true. A slight bend of the head to the right and a look of determination was all it took to make a comment a compliment.
These social events were the optimum chance to display oneself; each person wearing a personal tint so as to control what the people can see and see through. However to such intentional observers of of people, such as Mr. Dickens himself, at times the betrayal of behavior reveals enough, at least enough to obtain two sides to a person. And what variety these two sides were. The sketches illustrate the wonder and the flexibility of human personality, the variety of people and the efforts one puts to be thought of highly and respectably.
To have read this book published in the 1840s in the present is to conclude that humans have composed for themselves, and moreso for public onlookers, profiles way before online platforms. It is second nature to hold out a crafted self to be liked and the truer self to be hidden and given only if people and circumstances are stable and safe, which they almost never are.
This compilation of profile sketches induced a feeling of amusement along with disappointment to know that despite plenty advances in thinking and creating, the human nature of prioritizing and curating the external over one's character, is as primitive now as it was before.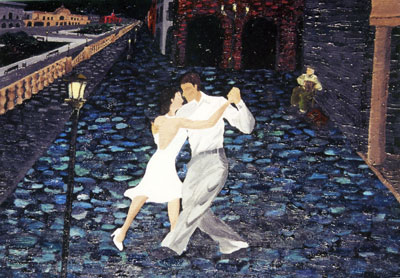 © Elizabeth M., Kannapolis, NC