Little Women
July 28, 2018
Realistic experiences portrayed in novels resonate and connect well with most readers. In the novel Little Women, the author Louise May Alcott gracefully unfolds an authentic coming-of-age story loosely based on her personal experiences to teach readers many valuable life lessons. It is a story about four girls growing up in a poor household during the American Civil War and their lives as they become adults. Through an omniscient point-of-view, we get insight into the personalities of the four protagonists: Meg, Jo, Beth, and Amy and overarching messages about the importance of family, growth, and happiness.

There are several overarching themes that emerge as the main characters step into adulthood. For instance, the importance of family is constantly reinforced and established in multiple scenes. To begin with, Little Women is a story about a traditional family – a father, a mother and four daughters. This family forms a community, which shows readers how to function in the broader community. Whenever one family member encounters hardships or difficulties, the family gathers together and jointly holds a discussion. For example, when little Amy faces her first punishment from school, she frankly shares her anger and embarrassment with the rest of the family. Each family member comforts her after hearing about the dreadful experience: "Meg bathed the insulted hand with glycerine and tears; Beth felt that even her beloved kittens would fail as a balm for griefs like this; and Jo wrathfully proposed that Mr. Davis be arrested without delay; while Hannah shook her fist at the 'villain', and pounded potatoes for dinner as if she had him under her pestles (107)". This humorous yet heartwarming scene portrays a domestic harmony in those realistic family activities. This effective communication makes it easy for them to express themselves. Here, Alcott successfully depicts a supportive family that partakes in each other's burdens and joys. Furthermore, the tight bond between the four sisters is also an ideal relationship between siblings. With the eldest Meg guiding and caring for her three younger sisters, the second eldest Jo taking the role of both a erudite mentor and a dear companion, the younger Beth always sacrifices herself for her sisters, and the youngest Amy bringing joy and laughter to everyone; the author vividly portrays the close interaction between the girls. Also, through various realistic details and many conversations, Alcott precisely captures the loving connection they have.

Another major theme that develops in the novel is the notion of maturity. As preached by Mrs. March, the mother of the four girls, "Watch and pray, dear, never get tired of trying, and never think it is impossible to conquer your fault (157)"; life is filled with turmoil and we have to learn to conquer hardships to reach happiness. Consistently being a strong, kind and moral character, Mrs. March is depicted as a static character who guides the girls through their childhood and occasionally during their adulthood. She witnesses her daughters' growth while providing maternal care and wise advice. She advocates the balance of work and play and urges her daughters to appreciate the good qualities for "love casts our fear, and gratitude can conquer pride (243)". Even after the girls are married, they seek guidance from their mother. When Meg stumbles in confusion of family and marital problems, Mrs. March teaches her how to behave like a good wife; when Jo feels lonely and solitary, Mrs. March accompanies and comforts her. However, the theme of growing up is also present elsewhere. The novel is split into two major parts, telling the story of the lives of the girls then and three years later. When time flies, the girls all become independent, intelligent and respectful women, the readers also get a glimpse of the growth of the girls. All of them can make their own decisions and take responsibilities for their actions. After reading the second part of the novel, the readers can recognize changes occurring in these girls and receive the notion of growing up, which the author intends to convey.
Lastly, the idea that money does not equal happiness is emphasized multiple times throughout the book by Alcott. Although the March family is relatively poor, they still learn to endure and are content with what they have. This reoccurring theme is taught especially by the March parents to their daughters. For instance, when the girls complain about poverty, Mrs. March tells them that "Money is a needful and precious thing - and, when well used, a noble thing - but I never want you to think it is the first or only prize to strive for. I'd rather see you poor men's wives, if you were happy, beloved, contented, than queens on thrones, without self-respect or peace (92)". This quote encapsulates how the March family interprets the relationship between happiness and wealth. Alcott establishes this theme to inform the readers that being wealthy doesn't equal to being happy and satisfied.

Through the characters' experiences, Louise May Alcott presents a realistic story along with various messages to readers. Consisting of distinctive yet relatable characters, a compelling plot and many subplots, as well as valuable lessons, Little Women is definitely a timeless classic that is worth reading and fun to read.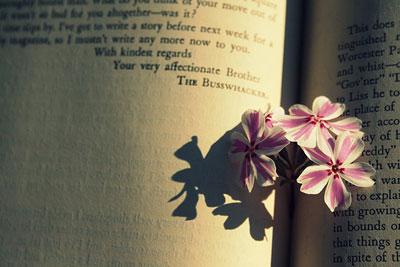 © Jordan K., Oxford, GA