Shall I Give You Posies?
December 9, 2014
Shall I give you Posies?
That pop up just in time for Death?
Or shall I give you Rosies?
With needles like those used for Meth?
Nothing says " I Love you"
Like flowers that die.
Maybe golden rings, shimmering true?
No, when they lose luster, promises lie!
Why should I give you things,
That are so sweet and nice,
That result in Bees' stings,
And constant need for ice?
Maybe this written in eternal ink is my way to say:
"I will love you past my last living day!"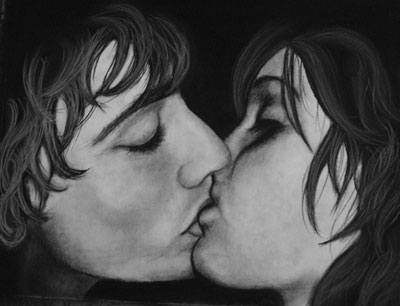 © Anna Y., St. Robert, MO