This Storm
June 23, 2014
I tilt my head back and take in the rain,
My thoughts spin in a dizzying gyre.
Its melodic rhythm makes me feel slightly fain,
But deep inside, my mind's on fire.

Something about the way the droplets fall-
One by one in a staccato pattern-
Puts my thoughts in thrall
To their beauty, lighting up my heart like a lantern.

Yet it all makes me feel a bit nostalgic-
It rained many times throughout my life-
And it was just like this, beautiful yet tragic,
But those rains have passed, and so will this strife.

The fire within me is beginning to die out,
It's flames have become so much smaller.
With every drop, I feel like I want to shout,
And with every crack of lightening, I stand a little taller.

I feel perplexed yet somehow relieved,
Something about this storm is not like the others;
I may have been betrayed and I may have been deceived,
But something about this storm makes me feel so much stronger.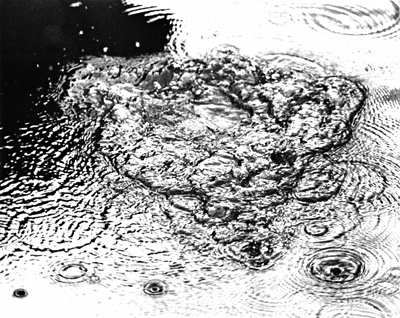 © Christina L., Great Falls, VA