Sonnet of Word Storms
November 25, 2013
A million words are falling from the sky;
The drops all bleed together, pure and bright.
The black streets swell—the streams will not run dry
For vivid sounds do clear the dust tonight.
Seeping into gutters past the leaves
The phrases rush and met in conversation.
Beneath the moon and shadow of the eaves
The pools reflect the evening's exclamation.
And all the earth goes wild at the sight—
All the creatures chatter to their neighbors;
The trees together whisper in delight
And the words do echo through each acre.
The storm has slowed, and yet the conversations
Will still go on in endless fluctuations.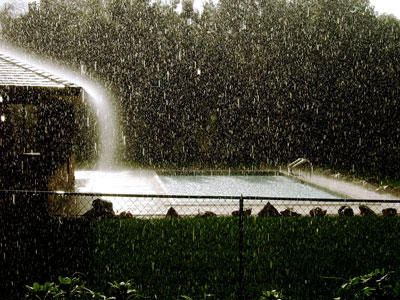 © Chelsea C., Auburndale, FL