Vista of Moonlit Night
January 3, 2013
After every interval of a fortnight,
The queen of night comes to address,
To preach love and cascade light,
The mysterious charisma; the white dress!

As the moonlight embraces everything,
The stars blush and put on veils.
Silently, the lake keeps on smiling,
With breeze, the perfume of night sails.

The nightingale, in praise of moon,
Begins chanting a soothing song,
The charming vista is a boon,
Surely, to nirvana, it belongs.

As the bright moonlit night leaves, the craving hearts say,
"Forever-long, wish the aura would stay this way."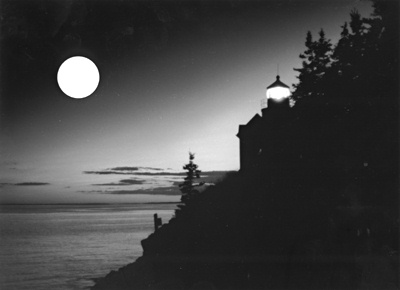 © Steve S., Marblehead, MA