Infinity So High
December 19, 2012
It is so lovely, gazing at the sky,
to see into the shades and depths of blue
and look into infinity so high
while groups of stars align themselves anew.

The sky is constant like a mother's love
and with the sun's warm everlasting light,
behind the dark or shining straight above,
the sky is beautiful in day or night.

Clouds streak across the sky in rich designs –
the pillow shapes and puffs and fluffy streams
are home to birds that fly in Vs of line
and soar way up so high like children's dreams.

The beauty of the sky is every day,
for us to notice it in every way.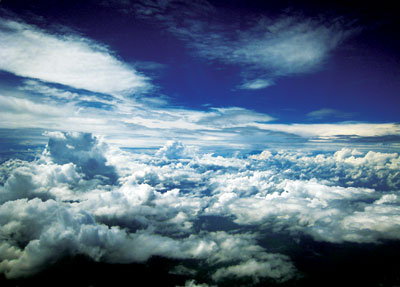 © Jacob W., Oklahoma City, OK