My Love's Hard Eyes Are Colder than the Moon
December 19, 2012
My love's hard eyes are colder than the moon;
knives be not as sharp as his pointed tongue;
his voice does rival a mad raven's croon;
his praises my family has not sung.

I love watching him walk up to my house,
though I've seen apes with a less crooked gait.
His whiskers compete with those of a mouse:
scraggly, and riddled with food from his plate.

If I say eight, he will arrive at nine;
punctuality be not his strong suit.
My love is not among men who smell fine;
he reeks worse than the most rotten of fruit.

And yet, I have not heard a sweeter tone
than when he tells me that he is my own.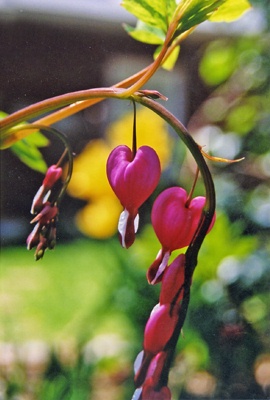 © Sophia E., Wilmington, DE