Ghost of a Broken Machine
MAG
December 7, 2012
I am the ghost of a broken machine
Haunting these halls, bumping into these walls
Not invisible, I am heard and seen
But no one sees, no one answers my calls.
I'm a ghost: my life a resurrection
Of what people want to see in a friend;
A broken machine without correction,
My wires simply unable to mend.
I cannot walk, cannot speak, can't convey
The things I need and want to verbalize
And day after day, my mind slips away
My head is vacant, unused to their eyes.
But I'm not a machine – I've life in me.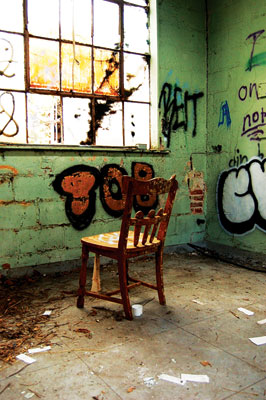 © Gianna V., Sewell, NJ