Winter
November 27, 2011
Frost hangs down upon the branches of night-
Her cover of darkness blinds everyone-
As snow drifts through the impossible sight,
Of the coming dawn, still devoid of sun.

Footsteps are heard among the branches brown,
With a path of indented snow behind,
The chill of winter is a hollow crown,
Hangs upon my head and upon my mind.

But as I walk the coldness starts to fade,
Beautiful winter almost gone again,
The sun begins to rise, with the warmth made,
From the bones of winter, back in her den.

But spring holds beauty I cannot compare,
To my beloved winter, just as fair.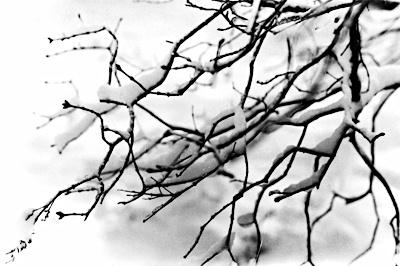 © Lindsey D., Marblehead, MA