Would You Let Me Hold Your Hand?
July 10, 2011
If I gave you this flower
Would you let me hold your hand?
If I whispered something
In your ear
Could we play "toesies" in the sand?

If I told you that I love you
Would you stand there speechless?
Or would you blush in answer?
If I said
You taste like peaches?

Would you wink when I am sad
If I caught the stars for you?
If I gave you all my heart
Would you accept it?
Kiss it?
And would you make it new?

Would you smile and wrinkle your nose
If I tried to sing?
Would you cry while I sang your sonnet?
And put your finger in this ring?

If I held you in my arms
And said that
My love cannot sever
Would you say "Yes" and kiss my smile
And promise me forever?

When forever has come and gone
And we're a beauty and wrinkled old man
If I whispered and brought you flowers
Would you?
Still will you my darling, let me hold your hand?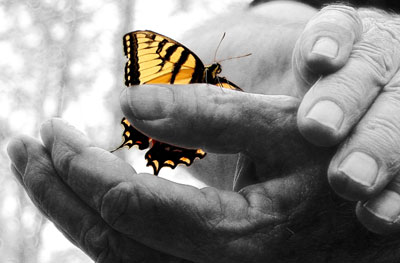 © Katie K., Macon, GA