Infatuation
October 22, 2009
How does my love become ambition's lord?
Thou seems not sweeter than a dream's white kiss.
Such a detriment I cannot afford
But thine eyes sing of heaven's magic bliss.
Still, my great wants, overshadowed by heart
Seem to cry my wrongs in desperation.
My path cannot be swayed from yours apart.
Ancient wishes lost to silk temptation.
Regrets fall second to thine tender flow'r
Oh heart! cut thine ties from his ice blue strings.
Escape is not desired from this tow'r;
I know 'tis foolish that I dream of rings.
So though to be yours dear is not my fate,
I hover in this corner and shall wait.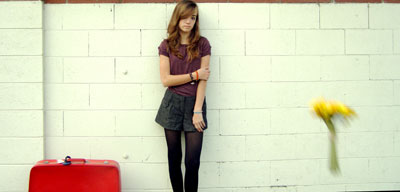 © Austin K., Studio City, CA