They Say
October 8, 2009
They say, a long road is the best,
I beg to differ,
A man can always walk, but we'd rather take the easiest way,
In most situations, most things get handed to us,
Whose to complain?
Always something to whine about to a lot of the time,
Rise from the grave, the soil under my nails,
Decaying flesh falling from my bones,

You look at amazement,
Here's something to whine about,
Are these mysterious things here to help or kill?
Run in horror is what your mind tells you to do,

Look out for things that can make you fall or scream,
Hit a tree with a crackling knee,
Scream louder so the creature can hear your fright,

Amazement is what you see,
Creatures here to save or kill,
Run in horror is what your mind says,

Thoughts racing through your head,
Can't focus, one thing to worry about,
Are you going to make it out of here tonight,

Run in horror, creatures have to kill,
Horror in amazement, blood is what they crave,
Only to get put in your grave!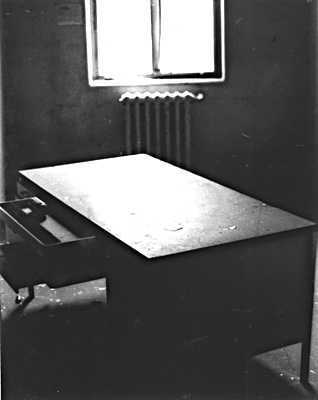 © Flynn O., Novato, CA