Into the Sea
September 27, 2009
Another cigarette to calm the nerves
Adolescent mania tainted nerves
Drive down south into the country
So when I scream no one can hear me

Cause when I scream, into the unknown.
When I scream I wanna be on my own.
When I scream I never wanna go home.
What I mean, is I feel so alone.

Let's ditch town and never ever come back.
We'll go grow old and die of heart attacks.
Forget our old friends, they'll forget us in a flash.
I couldn't care less if at 99 we crashed.

And died in perfect harmony.
Two lost souls, romantic tragedy.
No life goals, for two hearts that beat
'til the vehicle wraps around a tree.

Come with me, we'll never come back.
I'll bring money so we won't run out of gas.
We'll drive all night watch the sunrise on the beach.
Let the rip tide take us out to sea.

We'll drown simultaneously.
We'll drown simultaneously.
We'll go down in history.
We'll go down, in perfect harmony.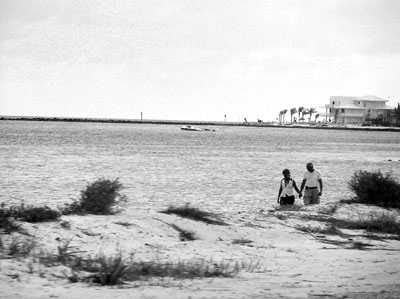 © Edgard B., Coral Springs, FL