Paranormality
June 21, 2014
Thud, Thud, Thud.
My eerie footfalls,
echo through the empty halls.
My heart palpitates with anticipation
Expecting to see someone, anyone, again
As I turn the endless corners.
Once friends, now foreigners,
My heart jumps, "There they are!"
They are close, yet they are far.
Ghostly shadows from my transient past,
Of the friends I thought would forever last.
Silly me, Silly I
I say "Hello," and they hollowly reply,
"Goodbye."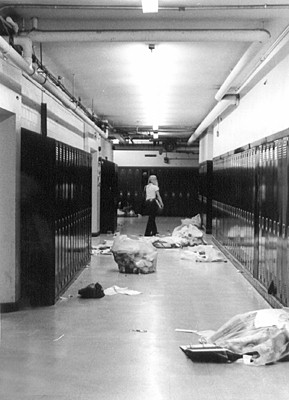 © Halsey S., Marblehead, MA